The main window with an open log, filtering is activated.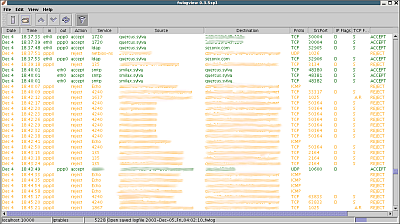 The "View -> Show column" menu. Hidden columns are unchecked, filtered columns are marked with a little icon.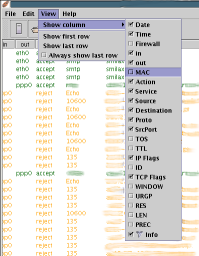 A filter editing dialog.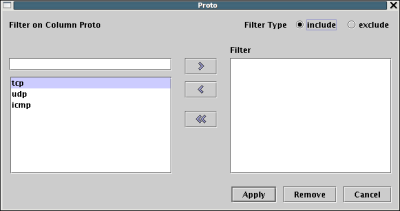 Column header context menu allows hiding of the column and setting the filter properties for this column.




Log data context menu allows direct change of filter for this column.